5 Celebrities with Hearing Loss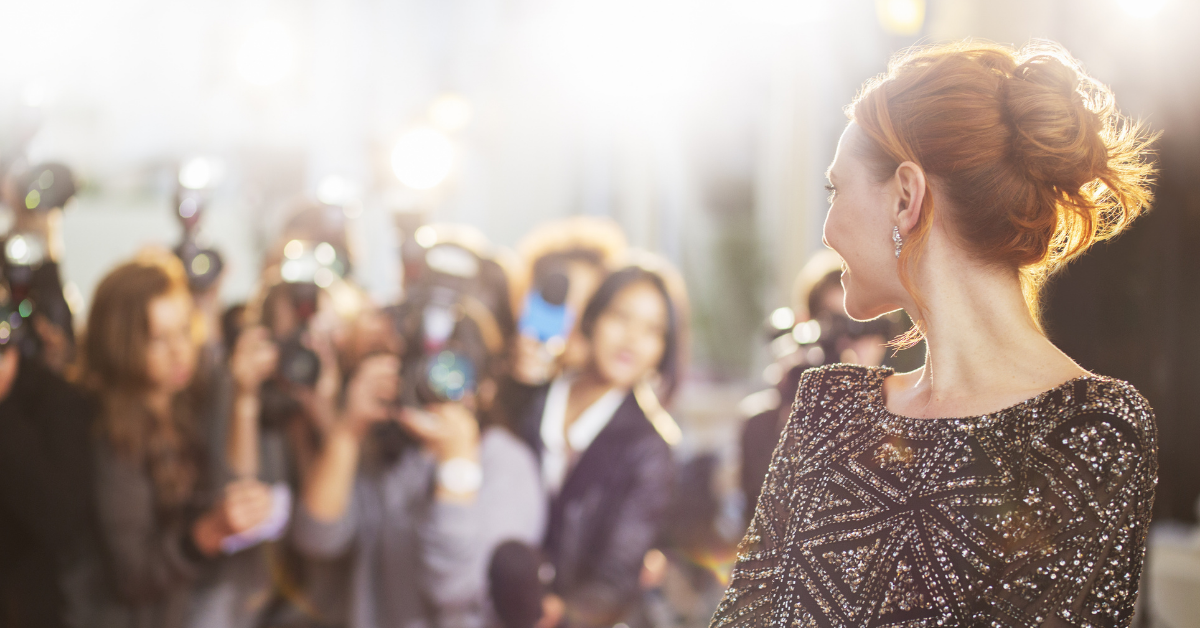 There are a number of celebrities who face the challenges of hearing loss and tinnitus in their everyday lives. We've highlighted 5 of our favourites who have worked hard to overcome obstacles associated with hearing loss. Take a look at our top picks below!
1. Lily McManus
Lily McManus first came into the NZ spotlight when she appeared on The Bachelor NZ in 2017. The audience took to her immediately, thanks to her bold personality and laid-back demeanor on the show, and she was always up for a laugh.
When Lily was 15, she was diagnosed with hearing loss that led to the use of hearing aids, which she was told she would have to use for the rest of her life. Because of the stigma around hearing loss, and because Lily considered herself to be indestructible, she refused to wear her hearing aids for about 3 years after learning about her hearing impairment.
"When I was a kid, I thought I was indestructible. I was the biggest tomboy running around and then I was told I was going to be potentially disadvantaged my whole life and there was nothing I could do about it. It really hurt and it was a big blow to my confidence."
Since then, Lily's perspective has taken a full 180 spin, and she now fully embraces her hearing loss as a youth ambassador for the National Foundation for Deaf and Hard of Hearing (NFDHH), helping to spread awareness, and to break the stigma around hearing loss as a disability. She has shown that she won't let this challenge hold her back in life, and has been an amazing example for young people with hearing loss.
To read more about Lily's Journey, click here.
2. Halle Berry
Halle Berry is a famous actor who started her career as a model, and is well known around the world for her star role in Monsters Ball, followed by her role as Storm in the X-Men series. She is another notable celebrity with hearing loss, but the reason for her impairment may come as a surprise.
In 2004, Halle revealed that she had lost 80% of the hearing in her right ear after she was struck in the head by a former partner, causing a Traumatic Brain Injury (TBI), and ultimately leading to her hearing loss. It's not widely known that injuries to the head, such as concussions, can cause damage to the ear and auditory pathways that lead to the brain.
Halle has gone on to have a very successful career in acting and hasn't let her hearing loss hold her back in life. She also uses her platform to speak out against domestic violence to support others with similar experiences.
3. Chris Martin
Famous Coldplay frontman, Chris Martin, is well known around the world for his singer-songwriter prowess, with the band winning their first Grammy in the year 2000 for their hit single 'Yellow'.
Chris has talked about his challenges with hearing loss and tinnitus, which started around the age of 25. He believes the consistent exposure to loud music, as well as screaming fans, is the cause of his hearing loss. The singer first saw a doctor when he started experiencing intense headaches and irritating ringing in his ears.
Since then, Chris has taken measures to protect his ears during concerts and events, and says:
"Now the band always uses molded filter ear plugs, or inner ear monitors, at live concerts. Since I've started protecting my ears it hasn't got any worse - touch wood".
"Now the band always uses moulded filter ear plugs, or inner ear monitors, at live concerts. Since I've started protecting my ears it hasn't got any worse - touch wood,".
To support others in their journey with tinnitus and hearing loss, Chris has partnered with a British organisation for the hard of hearing, Action on Hearing Loss, whereby they've started a campaign called The Loud Music Campaign. They aim to support young music lovers by spreading awareness around the importance of taking care of your ears before issues occur.
4. Stephen Colbert
Emmy Award-winning talk show host, Stephen Colbert, is a satirist on The Late Show, and is another celebrity who has hearing loss.
The actor explains the removal of a tumour in his right ear resulted in damage to his eardrum, causing permanent damage to his ear and hearing loss. As a child, Stephen had dreams of becoming a marine biologist, but unfortunately after his surgery, he says:
"Now I can't get my head wet. I mean, I can, but I can't really scuba dive or anything like that. So that really killed my marine biology hopes"
Fortunately, he found a different passion and went on to become the amazing talk show host and entertainer for which he is so well known.
5. Lou Ferrigno
American actor and former professional bodybuilder, Lou Ferrigno, is best known for playing The Incredible Hulk in the late 70s and early 80s.
Shortly after birth, Lou lost a significant amount of hearing after an ear infection that wasn't properly treated. He started wearing hearing aids when he was 5 years old, and even taught himself how to lip-read.
Unfortunately, Lou struggled with bullying in his younger days, which he says was the source of motivation that pushed him to train hard, and even went on to become the youngest to win the Mr Universe bodybuilding championship twice in a row in 1972 and 1973.
Since then, he has been an active supporter in the deaf community, and has had close ties with The Starkey Foundation, who manufacture some of the hearing aids offered by our clinics.
If you're concerned about your hearing, and think it's time to take a closer look into what might be causing it, get in touch with your local clinic today.
Article contributed on Thursday 29 Jul 2021 by
NZ Hearing

Share this information
New Zealand,


make that appointment
And give yourself a pat on the back for being proactive
Great news - a FREE basic hearing check is available to everyone aged 18 and over.